ICE HOCKEY UNIFORM MOCKUP TEMPLATe
Hand Crafted Photoshop mockup
Presenting the most realistic Hockey uniform photoshop template on the internet.. with 3 Main views "Front, turned Three Quarters, Back" as well as 3 Collar Options, so you Can Bring your Uniform Concepts to life or make your uniform pitch more interesting and believable.
1 PSD photoshop file with 3 views that can be edited simultaneously
3 PSD templates featuring each view to be edited separately
Only Change Colors and Logos on One of the views, then watch the rest of views update automatically!
editable helmets
EASILY EDITABLE HELMETS WITH 3 VIEWS INCLUDED
Add your Own Designs, Change Colors, and Text in a matter of seconds.
3 collar options included
add/remove helmet visor
EDITABLE HELMETS WITH 3 VIEWS INCLUDED
All Changes will Apply Across the Front View and the three Quarters View automatically.
Learn how to use THIS TEMPLATE
Photoshop beginner? Don't worry, We made this step-by-step tutorial.
ULTRA RESOLUTION
ZOOM AT ACTUAL SIZE
samples of this mockup in use
These samples were created in under 5 minutes each.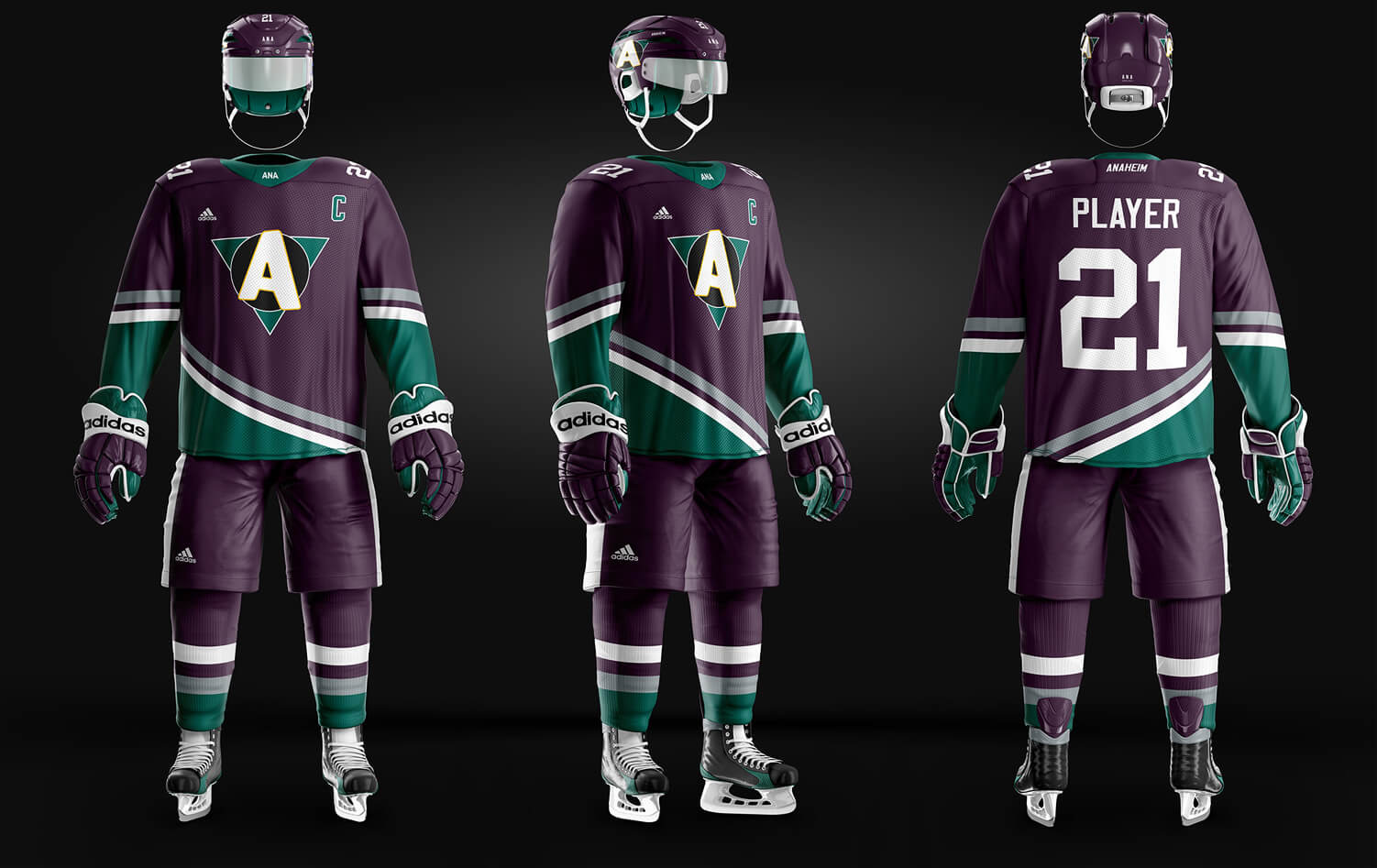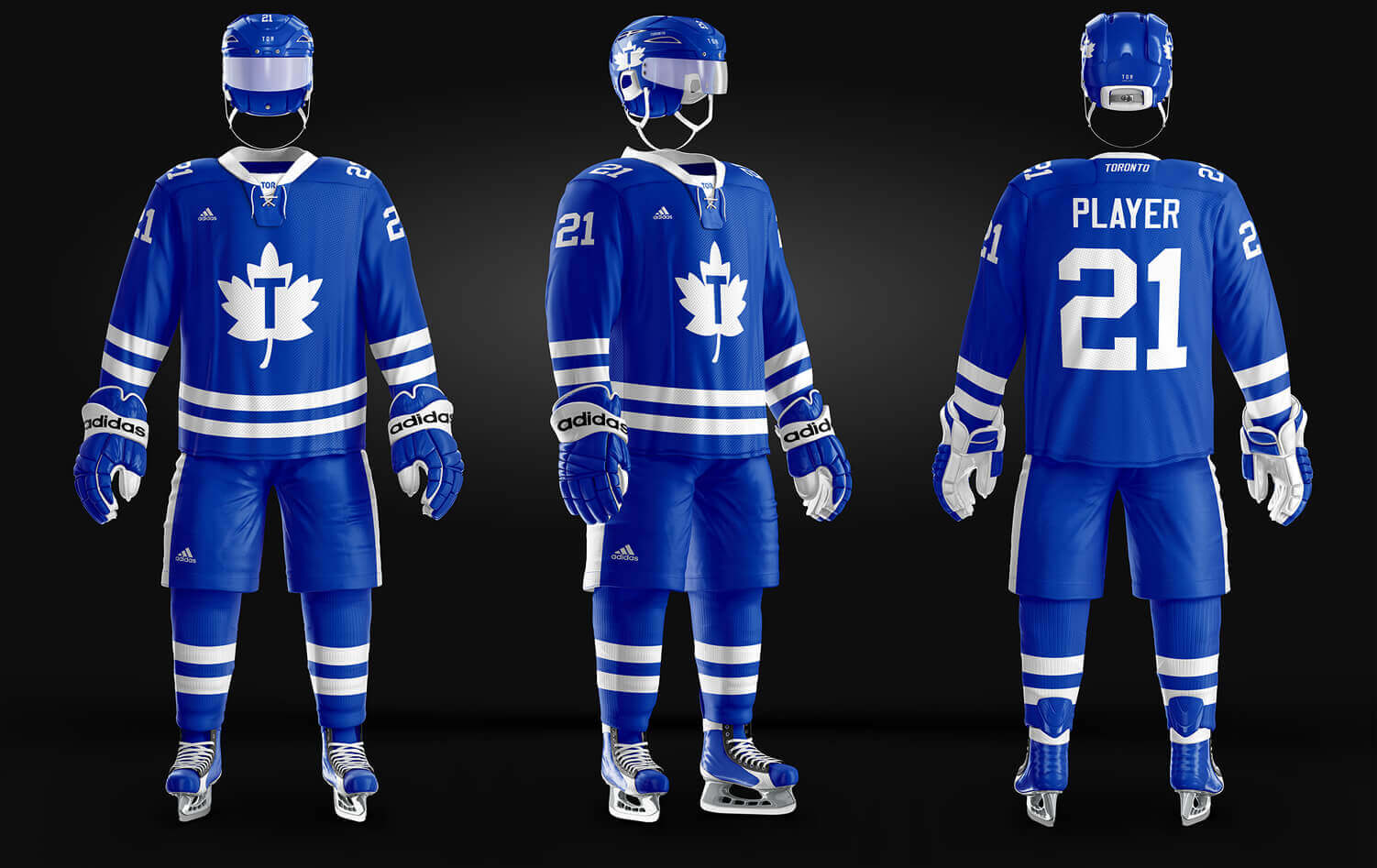 4 High Res PSDs
7K Photoshop templates "photoshop required for optimal usage" with high enough resolution to be printed on a building long billboard!
Email Delivery
Once you purchase this template a download link will be sent to your email immediately, you'll also be able to download it from our site anytime you want.
Neatly organized PSD
All the layers are named, grouped & color-coded for easier access, so you can spend more time designing and less time looking for layers.
Featuring Smart Objects
Smart Objects are an awesome Photoshop feature that allows you to add your design and it will automatically wrap it for you around the mockup for enhanced realism.